In the Italian market, the company's consolidated presence in HORECA and RETAIL channel makes Saquella a leading Italian coffee roaster with a significant presence across the Central and South of Italy.

We are active around the World with a presence in 40 countries, which means that the Saquella brand is available in numerous coffee shop chains, the finest bars and restaurants as well as supermarket chains and premium
retail stores. The drive to expand the business globally began in the 1970's and our international business now accounts for 65% of our sales through specialist expert distributors, direct supply and our subsidiary companies in Germany and Great Britain.

In addition, Saquella 1856 SRL fully supports its partner distributors for the position of the brand and to encourage the development of sales.
contact us
choose your country of interest
Sedi Saquella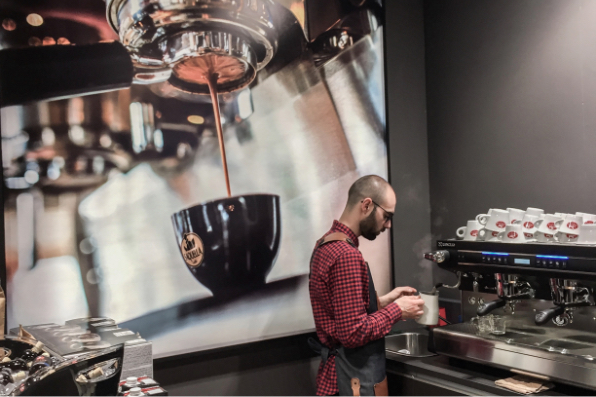 saquella's activities


FOR OUR DISTRIBUTORS
Promotional activity in foreign markets (fairs, meetings, tasting)
Promotional and communication material
Well known brand reconized in many countries for quality and tradition
Complete line of high quality products for each market segment
Manufacturing bond for carrying out customs operations in its boarders
Saquella accademy for professional training courses
Commercial team for customer support for any requirements
Would like to be
a part of the Saquella world?