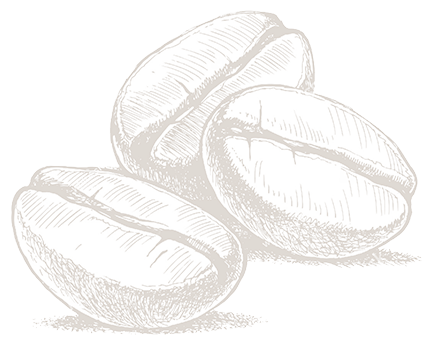 "Behind a good cup of espresso coffee there is a careful search of the raw materials"
Enrico Saquella
The quality is always at the centre of our company philosophy, consolidated in 150 years of experience, and today this is still our principal objective.
Quality is reached and obtained at every level of our production process: from the careful selection of the coffee origin, the blending, the final roasting even to the innovative system of packaging.
The blends are composed of about 10 different varieties of coffee originally pure Arabica and also Arabica and Robusta to satisfy the different consumer tastes.

We are determined to keep on improving the standard of our products, in fact this has led the company to gain these certificates:

- UNI EN ISO 9001
- BRC
- IFS
- FDA
- Fairtrade
- Kosher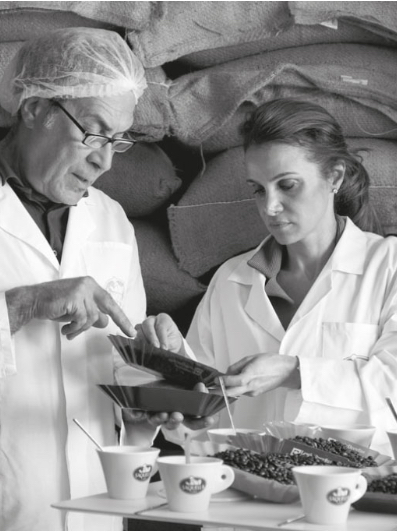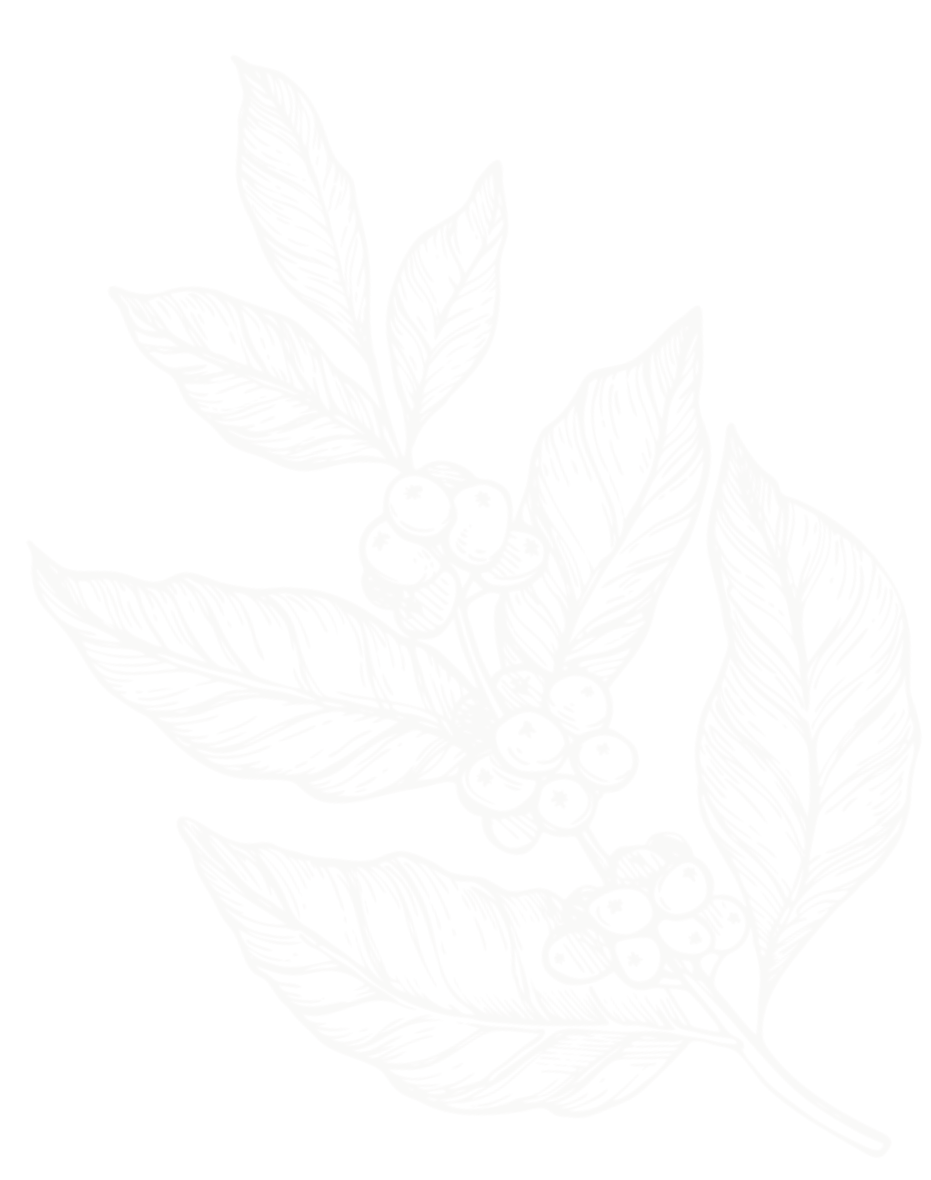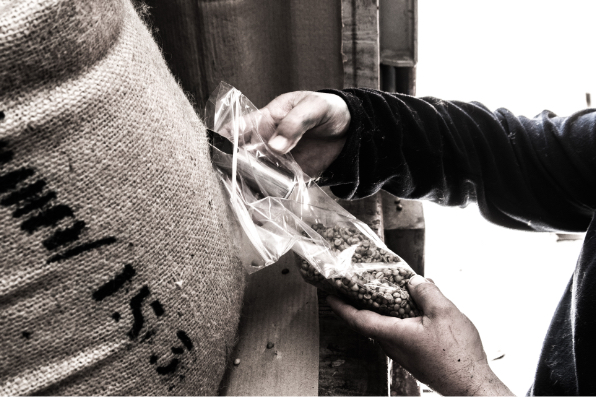 Buying


FROM THE COUNTRY OF ORIGIN

We select the country of origin and before purchasing the green coffee we do rigorous taste checks and laboratory tests.
In this way we only choose the best quality to produce our exclusive blends.

After the arrival of the containers we verify that the coffee is up to our standards, and then it can be stored in our warehouse.
SUSTAINABILITY
In 2013 Saquella focused the importance of the value of equality and sustainability by gaining a fairtrade certificate. This international trademark supports the disadvantage farm producers in developing countries, guaranteeing them a fair price and supporting them into commercial trading by clear and correct regulations, therefore improving their living standards.

Today Saquella produces a coffee blend "Bar Italia Fairtrade" where there are 4 different coffee origins from Peru, Colombia, Brazil and India which compliment each other perfectly and give a well-balanced flavour with a round and delicate taste.