The fazende of coffee: San Anselmo e Las Delicias
A selection of single origin coffee from Central America where the rich volcanic land and the high altitudes produce an aromatic coffee.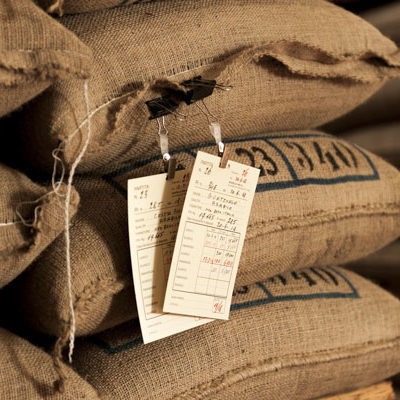 The coffee market is a very structured market where the traditional uses and experience is put aside in a soft manner, innovation. In this world from the many different facets, the consumers are constantly searching for change not only in the taste but also with the coffee procedure . For this matter Saquella 1856 launched their first two products of the new line "Le Fazende del caffè", a range of single origin coffee focused for coffee experts  in which the "Italian" aspect is always present. In the research of the quality and the accurate selection.
San Anselmo e Las Delicias are the names of these new products: a selection of valuable single origin coffee, in which the company is ready to explore the riches and variety of flavor that the types of coffee in the world can offer, putting in a cup: quality, origin and tradition.
San Anselmo is a full-bodied coffee with a well-balanced flavor, with a pleasant end taste. It comes from the lands of Costa Rica, more precisely from the Turrialba region. The majestic volcanoes, rich earth and high temperatures enables an early blossoming which makes the coffee extremely fine with a delicate hint of acidity once in the cup.
Las Delicias is a sweet type of coffee in which it is possible to taste the hints of caramel, fondant chocolate and red fruits. It comes from the valleys of Santa Rosa, Guatemala, where the central highlands are ideal for coffee growing due to the highlands and the rich land from the surrounding volcanoes. The climate allows the coffee to mature slowly to provide a well-balanced cup of coffee, with a long and lovely end.
Bags of 500g are available, the products are joined by a series of promotional material designed to inform the clients the chance of drinking a good quality coffee and make them aware what they are drinking.